Eastern Industrial Supplies, Inc. established the Eastern Cares program in 2002 dedicated to four main "Cs" of caring focusing on Company, Community, Country, and Culture.  This philosophy has been carried over into Eastern Power Technologies.
Eastern established Eastern Cares in 2002 dedicated to four main C's of caring: Company, Communities, Country, and other Cultures.
Caring for our Company
In caring for our Company, Eastern focuses on impacting the lives of our associates. Eastern partners with Corporate Chaplains of America to provide each of our locations with a dedicated chaplain that visits weekly.
The Associate Emergency Fund, which is fully-funded by Eastern Associates, provides financial support in times of crisis. Associates reach out to one another, promoting an environment of care and understanding. The Educational Assistance Fund assists associates in furthering their education and training to best meet their career goals. The Scholarship Fund awards undergraduate scholarships to children and grandchildren of full-time associates. Adoption Assistance offers financial support to associates who are building families.
In efforts to help support the mental and spiritual well-being of our associates, Eastern also offers Weekend-to-Remember Marriage Enrichment and Lunch Bible/Book Studies. Eastern supports physical well-being by providing Go365 by Humana for associates. Rewarding associates for healthy behavior like seeing their doctor for annual exams or participating in a 5k.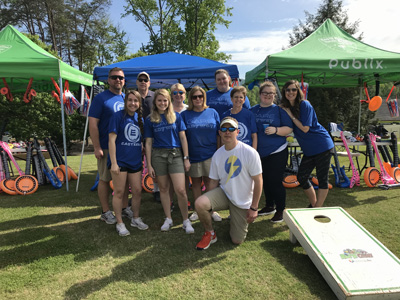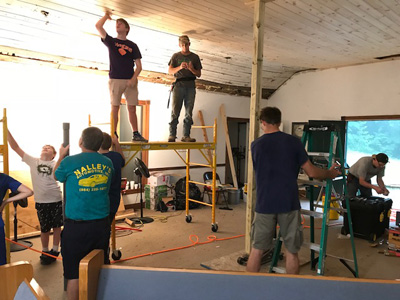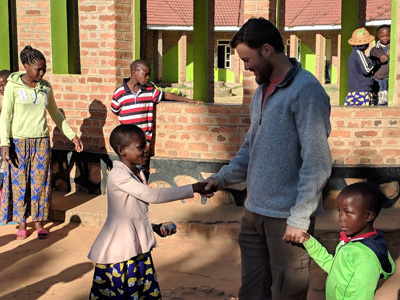 Caring for our Communities
Eastern demonstrates care and commitment to our local communities by volunteering our time and resources to local outreach programs. Locally, each branch donates to community blood drives, rescue missions, and children's home missions through a partnership with Helping Hands Ministry in Atlanta, GA. Eastern also, donates to organizations such as Miracle Hill Ministries, Campus Crusade for Christ, and Fellowship of Christian Athletes. The Cares Fund provides support to meet specific financial needs within our communities.
Caring for our Country

Eastern's heart for caring extends beyond physical reach taking part in national outreach efforts such as Operation Rise & Conquer, National Breast Cancer Awareness, Juvenile Diabetes Research Foundation Awareness, Care Packages for U.S. Troops, Hurricane Relief programs and so much more. We also encourage our associates to participate in the National Day of Prayer.
Caring for other Cultures

Each associate is given 5 days of paid leave to participate near or far in care-related work. Eastern associates have traveled to places like Romania, Peru, Kenya, Guatemala, and Tanzania in service of others, as well as serving locally in opportunities such as Special Olympics, chaperoning a field trip for their child's class, etc .  Eastern also sponsors a golf tournament every year where 100% of proceeds go toward Daily Bread Life Children's Home and Secondary School in Tanzania.
COMPANY
CORPORATE CHAPLAINS OF AMERICA
RIGHTNOWMEDIA@WORK
EDUCATION REIMBURSEMENT
SCHOLARSHIPS FOR CHILDREN & GRANDCHILDREN
WEEKEND TO REMEMBER
GO365 BY HUMANA
COMMUNITY
CARPENTERS FOR CHRIST
THE BLOOD CONNECTION
HABITAT FOR HUMANITY
FELLOWSHIP OF CHRISTIAN ATHLETES
MIRACLE HILL MINISTRIES
MEALS ON WHEELS
SURGEONS FOR SIGHT
RESCUE MISSION
CAMPUS CRUSADE FOR CHRIST
LOCAL OUTREACH FOR DISASTER RELIEF
JUST SAY SOMETHING – UPSTATE SC
COUNTRY
OPERATION RISE AND CONQUER
ASA ANNUAL LEGISLATIVE FLY-IN
HELPING HANDS MINISTRY
AMERICAN HEART ASSOCIATION
NATIONAL DAY OF PRAYER
NATIONAL DISASTER RELIEF
CULTURES
SAMARITAN'S PURSE
MISSIONS TO

GUATEMALA
NICARAGUA
PERU
BRAZIL
ROMANIA
KENYA
TANZANIA

WATER OF LIFE
DAILY BREAD LIFE CHILDREN'S HOME