Eastern Power Technologies, Inc.'s Fastener & Gasket Division, your technical resource for fasteners and gaskets for piping systems.
Power Tech's F&G Division manufactures bolt, nut, and gasket kits customized to suit almost any flange connection or flange insulation set up. We manufacture and supply custom fasteners for heavy industrial applications, including B7, B8, B8M, L7, A307, F593, etc. We supply studs, hex bolts, nuts, washers, and all other types of industrial fasteners. We stock all types of Flange Insulation Kits and Flange Insulation Sets with or without bolts.
ASME Fasteners
ASTM Fasteners
Gaskets for piping systems
Flange (BNG) Kits
We carry a wide variety of gasket material from several manufacturers and can process most orders with minimal turnaround time. We can expedite Spiral Wound Gaskets, PTFE Gaskets, Non-Asbestos, and Red Rubber Gaskets. We stock many styles of gaskets, and what we don't stock, we can manufacture on-site via our ATOM Flash Cutter. We can cut up to a 54″ ID gasket (single piece) or up to 120″ (dovetailed and bonded) special order in-house. We have access to larger diameters cut off-site.
Custom cut gaskets are also available with a digital (CAD) file or existing gasket.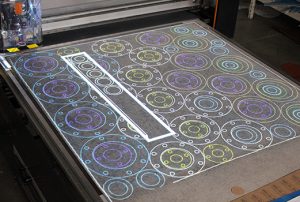 Full line availability to Garlock, Lamons, & Teadit.
ANCHORS    
WEDGE ANCHORS
DROP IN ANCHORS
SLEEVE ANCHORS
CENTER PIN DRIVE
EXPANSION ANCHORS
DRIVE NAILS
CONCRETE SCREWS
LAG SHIELDS
HOLLOW WALL
DRYWALL ANCHORS
WEDGE BOLTS
EPOXY
SAMMY SCREWS
WET SET CONCRETE ANCHORS
THREADED ANCHOR
STUDS
L BOLT
THREADED ROD
MILD STEEL
A193 B7
GRADE 8
ACME
STAINLESS STEEL
BRASS
NUTS
FINISH HEX NUTS
STRUCTURAL HEX NUTS
HEX JAM NUTS
NYLOCK NUTS
T NUTS
CONNECTOR NUTS
WELD NUTS
FLANGE NUTS
CASTLE NUTS
SLOTTED NUTS
KEPS NUTS
SERRATED FLANGE LOCK NUTS
FLEX LOCK NUTS
COUPLING NUTS
ALL METAL LOCK NUTS
WING NUTS
ACORN NUTS
SQUARE NUTS
METRIC
RIVETS
BLIND RIVETS
SOLID RIVETS
RIVET NUTS
SPECIALTY RIVETS
SETTING TOOLS
SOCKETS
SOCKET CAP SCREW
FLAT HEADED SOCKET CAP SCREW
BUTTON HEAD SOCK CAP SCREW
SOCKET SET SCREW
SQUARE HEAD SET SCREW
SOCKET SHOULDER BOLTS
METRIC
TAMPER PROOF
SELF-DRILLING SCREWS
HEX HEAD
PAN HEAD
FLAT HEAD
MODIFIED TRUSS
K LATH
MACHINE SCREWS
PAN HEAD
FLAT HEAD
ROUND HEAD
TRUSS HEAD
OVAL HEAD
HED HEAD
METRIC TAMPER PROOF
TAPPING SCREWS
PAN HEAD
FLAT HEAD
HEX HEAD
HEX WASHER HEAD
TAMPER PROOF
TYPE AB, TYPE A, TYPE B, TYPE 25, TYPE F, TYPE 23
SCREWS
DRYWALL SCREWS
DECK SCREWS
TYPE U
SEMS
WOOD SCREWS
HEX CAP SCREWS
GRADE 8
GRADE 5
GRADE 2
METRIC 10.9
METRIC 8.8
BOLTS
CONNECTOR BOLTS
SERRATED WASHER FLANGE BOLTS
TWELVE POINT COUNTERBORE STEP BOLTS
ELEVATOR BOLTS
SQUARE HEAD BOLTS
U BOLTS
PLOW BOLTS
HEX TAP BOLTS
HANGER BOLTS
HEX LAG BOLTS
FLANGE BOLTS
CARRIAGE BOLTS
STRUCTURAL BOLTS
A325 – A490 TENSION CONTROL (TCB) – PLAIN OR GALVANIZED FINISH
PINS
DOWEL
SPRING ROLL
CLEVIS
COTTER
LYNCH
HITCH
HAIRPIN COTTER
LOCK
FLAT WASHERS
SAE
USS
F436
FENDER
BRUTE
BEVEL
METRIC
LOCK WASHERS
SPLIT LOCK
INTERNAL STAR
EXTERNAL STAR
HI COLLAR
METRIC
CUTTING TOOLS
DRILLS
DIES
TAPS
MASONRY
HOLE SAWS
END MILLS
INDUSTRIAL ABRASIVES
OTHER FASTENER PRODUCTS
PIPE PLUGS
SHAFT COLLARS
CABLE/WIRE TIES
HOSE CLAMPS
HEX KEYS
HELICAL INSERTS & REPAIR KITS